Condolences & Tributes
We encourage you to share any memorable photos or stories about Jimmie "Jim". All tributes placed on and purchased through this memorial website will remain on in perpetuity for future generations.
Nancy, Claude, and Mona
sent flowers to the family of Jimmie "Jim" Emanuel Cox.
Send Flowers
Jim was larger than life and will be missed. I so enjoyed working for him and Gerald in the 80's.
Carolyn Winston
- Thursday August 09, 2018 via Condolence Message
I was sorry to hear of Jim's passing and always appreciated Jim as he gave me the opportunity to work for E.V. Cox Construction Company in 1972 as Estimator and Project Manager.
Jim Gilbertson
- Wednesday August 08, 2018 via Condolence Message
So sorry to the friends and family of a great man.
Eddie, I know this has to be one of the most difficult times for you. You have seen adversity up-close before, and while it's different this time in that we all expect to lose our parents, it makes it no easier. You are so lucky to have had Jim as your dad, you have a lifetime of memories to carry close with you and I am sure that you will with a fondness that will never leave you. Terry Pratchett said something truly beautiful about death and dying, "No one is actually dead until the ripples they cause in the world die away..." Knowing the kind of man Jim Cox was - that's a long, long time from now. Thinking of you.

- Mike
Mike Donovan Swickey
- Wednesday August 08, 2018 via Condolence Message
Jim was a very strong mentor to me. He approached everything with class and dignity. I was blessed to have him as a boss. He will be missed.

Mark and Barb Grimes
- Tuesday August 07, 2018 via Condolence Message
I am so sorry for the family's loss. Death is one of the hardest things to deal with. May you find comfort from the future promise recorded in Revelation 21:4 which says "he [God] will wipe out every tear from their eyes and death will be no more." This is an assurance from God and we can be certain he will fulfill his promises.
Hallee
- Monday August 06, 2018 via Condolence Message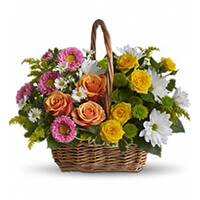 Given in loving memory, and with many fond memories.